Flat tires are the most common form of road emergency around because of the wheel's constant interaction with the road pavement and soil. Although tires are relatively tough, there are instances when they wear out eventually or get pierced by a sharp object.
But no matter how careful we are—accidents do happen the least we expect it. So in order for you to prepare for the unexpected emergency, I am providing you with how to change flat tires quickly but efficiently.
Items You'll Need in Replacing Flat Tires with a Good One
If you're the proud owner of your first brand new car, then the following are four essential items you have to take note of before you can successfully replace your old tires with a fresh new one—
   

Jack

 

Spare tire

   

Lug wrench

   

Owner's vehicle manual
And you may also need the following items that may come in handy for specific events like you get stuck in the evening time, or it's raining—
   

Rain poncho

  

Wheel wedges

   

Flashlight

 

Hand gloves
As an extra precautionary measure, you also have to double-check your tire pressure before leaving home. This also ensures that you lower the possibility of blowing up your tire as a result of wear and tear.
How to Replace Old Tire Wheels with a New Ones
Once you have gathered the essential items for the procedure, you can now replace the old tires with the spare tire you have in the back of your car—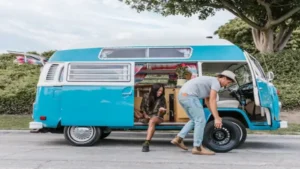 If possible, you need to find a safe place before you make a full stop and attempt to change tires. Do not panic when you realize that one of your tires is losing air—reduce the speed and continue with the drive until you find an area that you think is safe.
But you may ask, what is a safe place anyway? Well, it is an area where you are in the nearest town possible. It doesn't have to be exactly in a populated area—what matters are that you are near enough to get assistance.
Lastly, never settle for a narrow road because by doing so, you will cause a lot of traffic.
  

Turn the Hazard Lights On and Apply the Brakes
After you make your full stop, you have to turn on the hazard lights first and foremost before you get out of your car and evaluate the situation. Your hazard lights give signals to a passerby that you are currently having an emergency and may need help.
Such a gesture also ensures that you avoid any accidents from occurring as you try to pull over and remedy the situation. And then, apply the brakes as you make a full stop to prevent the car from rolling away.
 

Put the Wheel Wedges on the Tires and Remove the Lug Nuts
Now, pull out the essential tools for the task and prepare the wheel wedges first. Put them on either side of the tires, depending on where the gravitational pull is. If they're unavailable, you can always use a stone to wedge the tires.
And then, remove the wheel cover and get your lug wrench. Remove the lug nuts in a container so they won't go missing when you need them.
 

Position the Jack Under the Car
Place the jack under your car and raise them just enough to get a good grasp of the wheel when you are removing them. Place a wooden plank or cardboard under the jack before you lift them to ensure that it wouldn't slip.
  

Remove the Old Tire and Put the New One
Once the jack lift is at the appropriate level, remove the old tire and put on the new one. Put the old tire in the back of your car.
  

Put the Lug Nuts and Wheel Cover in Place
Once the new tire is in place, put the wheel back over and screw the lug nuts completely. And then, lower the jack and remove the wheel wedge. Lastly, gather up your things and return them at the back of your car, and there you have it!
Final Thoughts
Having a flat tire is indeed an inconvenience, but you don't really have to worry if you have the items needed and the proper know-how. Apparently, it's also important to have the right type of wheels with you. For example, if you own an SUV or Prius, then the appropriate wheel type would be 5×114.3 wheels.
It is of extreme importance that you always carry these essential items with you in your car wherever you go, especially if you are planning to delve into a long ride.
But if you happen to have misplaced them or do not have one of them as of the moment, then you need to urgently avail them before driving long distances.