Road trips are indeed a fun and memorable time for the family or with your friends. However, it can be "memorable" for all the wrong reasons if you encounter mishaps during the travel. Accidents do happen sometimes, but the good news is that the many ways you can prevent them and have the time of your life with your loved ones as a result.
In this article, I will help you avoid these so-called mishaps by providing you with some of the things you should never do or never forget before and during the road trip.
So enough chit-chat, and let's begin today's discussion…
Do Not Leave Important Documents
First and foremost, you need to gather important documents that would be essential in specific transactions and emergencies. Some of the documents that you should never forget when you go on a road trips are as follows—
Driver's license (apparently)

Owner's manual – they are important if you are new to the car model. It gives you how the key features work and how to use them.

Original or a photocopy of your Certificate of Registration

Original or a photocopy of the official receipt and sales invoice of the purchase

Insurance policy document

Service record and warranty leaflet

RFID cards are used when you enter express highways and toll gates
The driver's needs to be in your wallet or any compartment near you. As for the other essential documents, it is preferable that you put them in a file folder and store them in a compartment in your automobile vehicle.
Never Forget Your Car Tools and Don't Stingy About Spare Items
Many travelers take great issue with the space of the automobile, especially if they have limited one to work with. However, you have to plan out the things you are bringing with you, and you should never be stingy about your spare items and car tools.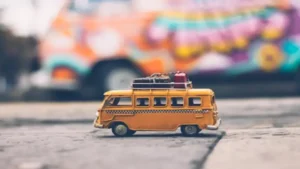 Needless to say, they will come in handy during times of emergencies. For example, if you own an SUV, you need 33 inch tires and other essential spare parts aside from the basic car tools before you go on with your travels.
Never Endeavor into Trip without Having Enough Budget
Budget is probably the most important factor you have to take into consideration before you delve into a road trip. You should never leave your home without having enough money to cover the expenses of the trip, which include gas, hotel accommodation, food, and the like.
If possible, it is highly recommended that you plot out your budget for at least a month and prepare them as you draw closer to your intended date of departure.
Do Not Depart without Taking Your Car to a Full Tune-Up
To prevent the stress of your car breaking down during your trip, you have to take your automobile vehicle to a service depot for tune-ups. Now, this is also especially important if you are going on a long drive.
In addition, it is advisable that you contact your local service depot about one to two weeks before the trip. This will also avoid any headaches if there's a long line of services scheduled for the following days.
Final Thoughts
Aside from the apparent fun of it, a road trip is a great opportunity for family or friends to strengthen their bonds—they'll create fun memories and gives them the chance to know their loved ones even further.
Yes, road trips are beneficial, but they could also lead to a memorable disaster if you have not prepared the right way. The article I have prepared for today is a list of the basic considerations that you have to think about to make your trip as flawless as possible.